IN THE STUDIO FOR RESTORATION AND REPAIR
Does anyone have information on the following pottery ? We are assuming this object was made at Mont. Saint Michel in France. We have no information on the pottery. We have so far obtained no relevant information from our internet searches. Can you help?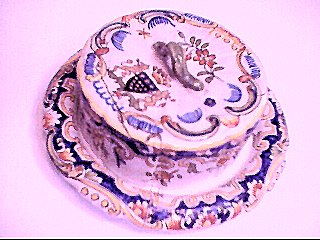 Object arrived badly glued together.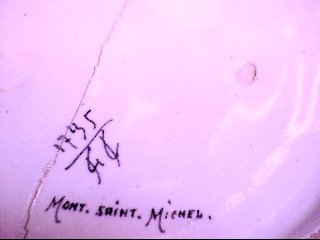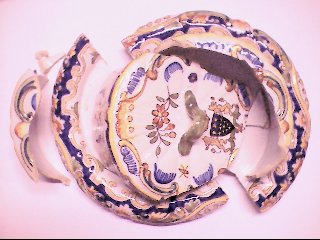 Dismantled & cleaned ready for assembly.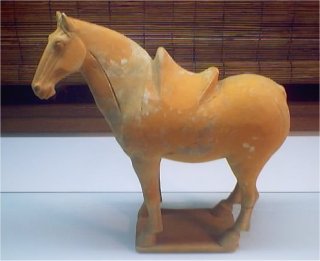 Ready for the races again!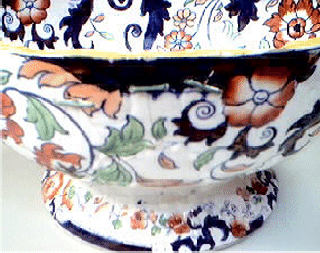 Local Coucil Cleanup In Sydney - [ Ironstone Bowl - Amherst Japan] The bowl has six beautiful old style rivets.
The Blue Tongue Studio Copyright 2002-2011 Australia
This website was created by The Blue Tongue Studio
In The Studio For Restoration And Repair